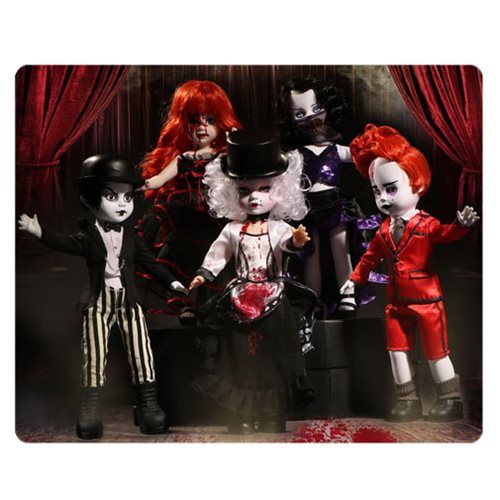 Yep i'm back, kinda.
though I will warn you, my focus has shifted rather a lot due to recent events.
Honestly most playline stuff currently on shelves isn't working for me anyway, the doll aisles are very barren which added to me boycotting Mattel, leaves me with very little options for toy fixes.
So I returned to my Living Dead Dolls. Which I collect sporadically.
Series 31 I loved, series 32 I hated... a lot. Series 33 however? Back to the usual "i like a couple but not all of them" standard. And i'm good with this because these aren't cheap dolls. With 5 per series and 2 series a year plus special releases and LDD Presents and all that, it's not a cheap franchise to collect.
Add to that our terribly weak pound, prices for everything have skyrocketed. Last year these dolls were retailing for about £26. Now they're almost £30 each.
That's pretty painful.
So I can only justify ones I LOVE.
And I have a bit of a soft spot for black and white dollies.